Senior Stories - Listen, Write, Tell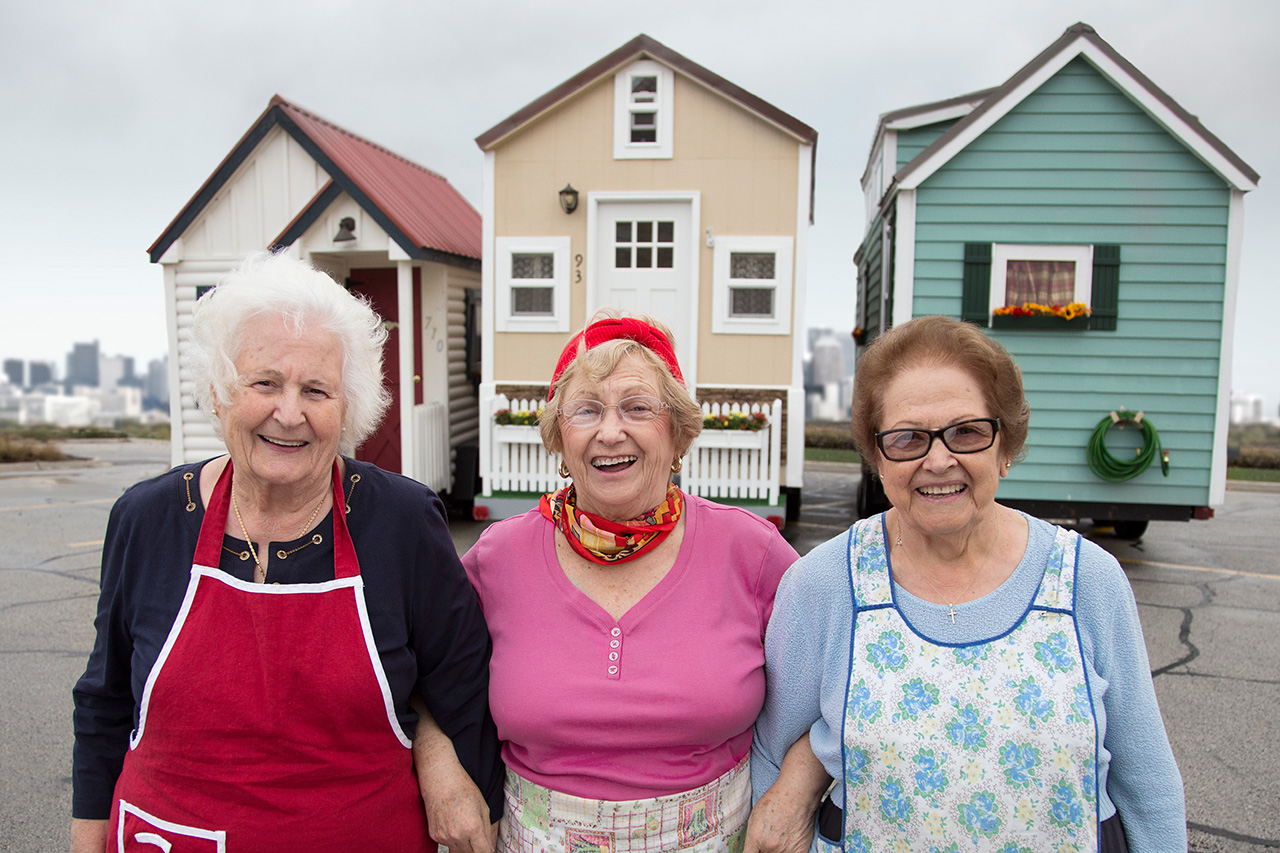 These three ladies have a story to tell...and I am here to see that their (your) stories will be heard.
Listen:
My name is Marilyn Kinsella, aka Taleypo the Storyteller. Since 1981, I have told stories from "nursery schools to nursing homes" and everyone in between. Over the years I have found that some stories are perfect, but others have fallen short. I have honed my list of "Senior Stories" through trial and error. I listen to my audience by watching for verbal and non-verbal clues to find the stories most engaging to my senior audiences. Mainly, I find that stories for active seniors at living centers and social clubs do not vary too much from my usual selections. However, I find it somewhat difficult to find good folk tales that don't marginalize the seniors by using terms such as "dirty old man", "doddy ole woman", etc. And, I like to find stories where seniors are still a vital part of the quest. If possible, I like to add some participation - sing-a-longs, call and responses, or sound effects. My personal stories are the ones they like the best. The seniors relate to the details of a time and space we both shared. The stories are heart-warming, humorous, and meaningful. If time allows, I ask the seniors to tell me about a memory elicited from the story. For instance: if I'm telling "Dance, Harlequin, Dance," I'll ask them if they had a favorite toy at Christmas...describe it, what made it so special, etc. This is the first step into writing.

Writing:

Once the stories have "primed the pump," most seniors are ready to form their own "memory snippets" into a story. If not, I offer some prompts to get the seniors to think about their snippets - Favorite Easter Candy, Uniforms they wore, etc. I may bring in a "memory box" that has items I've collected to crank up the ole memory box. I take each item out, one at a time, and ask questions. Then, I discuss such things as - "The Back Story" - that led up to this snippet, "Descriptions" - describe who is in the story and what the room or area looked like, "Why" Why do you think that this memory (out of the gazillion memories) is still with you? And finally, finishing the story by bringing something seeded at the beginning to the ending. Oftentimes, this "seeded" memory is transformed and makes a satisfying ending. For some workshops - "listening and writing the stories" is the end product. However...

Telling:

Most seniors do not need much encouragement to start telling their stories. Some want to "read" the story...and that's okay, but, I try to encourage the participants to put the paper down and tell it from the heart (not "by heart"). There is much more power in a story "told" as opposed to being "read." To get them ready to tell, I have the group select a partner to tell them about the room or area that most of the story takes place, switch partners - describe the main characters... or describe yourself in the story; switch partners and tell about the feelings - yours and others; the list goes on. Finally, I ask them to tell the story to a partner. Eventually, I'll ask them to tell to the group.

Why????

We know that our world seems to be changing by leaps and bounds (cliche' I know). So many of our precious memories will be lost if they are not passed on. I am sure that you, like me, often tell our next generation about how we did things in the old days...and that is good. But, it will have a greater lasting impression...if you write it as a story...and then...tell it!

Special senior tellings include: Valentine, Christmas, Stories with Grandchildren, Fun Halloween Stories and here is a list of some of the places where I have told stories.
BSOP in Belleville, IL - workshop on writing with Grant from the IL Arts Council
St. Paul's in Belleville
Charles Gardens in Faiview Heights
Cedars Health Care in Lebanon, IL
Cambridge House in Swansea
Edwardsville Senior residencies for telling and workshops
Here is a sampling of some of my 75 personal history stories:
Link to my complete list of stories: http://www.marilynkinsella.org/The Story Stone a list of stories.htm
...and many personal Christmas stories at: http://www.marilynkinsella.org/Christmas%20Stories%20by%20MK/Christmas%20stories.htm

List of Writing/Telling Workshops:

Using Your Common Senses to Tell a Story - Ways to spice up a story with "power language"

The Value of Language in Storytelling - explores writing for telling and writing for reading

Why Storytelling - Beginner's Workshop with 10 easy steps into storytelling with bibliography

Oh, Dem Bones - Beginner's Workshop specifically to teach how to bring a folktale down to its bare bones.

Memory Boxes...Treasures of Once Upon a Time - a writers' workshop using "touchstones" to open untold stories

Fractured Thoughts - A fractured fairy tale workshop with history, ways to fracture, examples, references.

Patchwork of Memories - An all-day retreat for hospice workers. Agenda and stories and memories.

From My Pen to Your Ears - One day workshop for Middle School teachers

How to Write a Pourquoi or How and Why Stories - Information on the pourquoi and ideas on how to write an original story.

Workshop Presentations Include:
National Storytelling Network Conferences in Oklahoma, Texas, Hawaii, St. Louis, and more
St Louis Storytelling Festival at St Louis History Museum
Northlands' Storytelling Conference in Wisconsin
St Clair County, IL - CHASI, Hospice Workers, Middle School Teachers
Over the years, I have participate in grants to tell to seniors and wrote many grants to perform for seniors.
Accolade: "Beautifully crafted and presented!!! Good combo of lecture, group wisdom and immediate opportunity for creativity."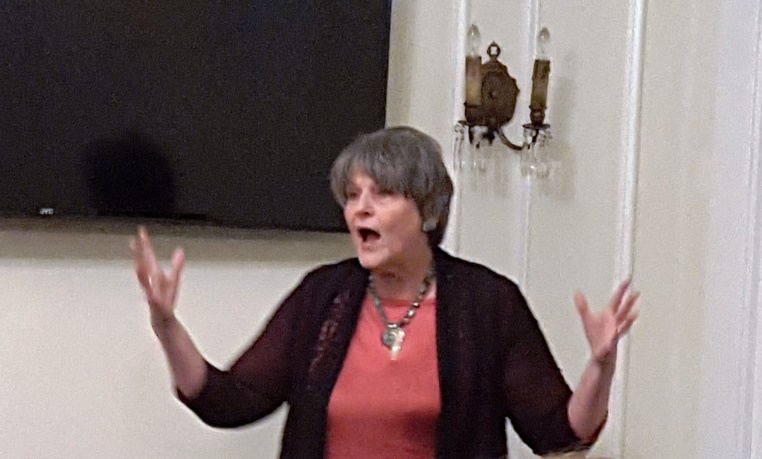 Marilyn Kinsella: markinsella19(@)hotmail.com

618/397-1377