<![if !vml]>
<![endif]>
Anansi and the Moss-Covered Rock
Collected thoughts at the National Storytelling Network's 2007 Conference

Contributors: Jean Ellison, Karen Young, Jane Crouse, Barb Meiser, Mildred Rias, Deb Weltman, Katie Adams, Brenda Harris, Neva Gael Brandon, and supplemented by Marilyn Kinsella

*Another idea besides a study guide for the teachers, is to make a "Fun Page" for the students. Use the word find and the jokes in this study guide and, perhaps, add some Anansi book references and make up a crossword.

Synopsis of the story: Anansi is lazy. He doesn't want to work for food. One day he finds a magic moss-covered rock. When certain words are said, the animal falls into a dead faint. Anansi uses this magic to trick animals out of their food (lion, monkey, etc). Little Bush Deer sees what is happening and tricks Anansi into saying the words. When he faints, she tells the animals where to find the food. When he awakes and finds his food gone, he realizes that he must work for his food.

Note: This story is especially good for K-3 but can be told to older classes as well with a little alteration. The lessons and activities cover a wide range of learning levels. Pick and choose those that best fit your classroom.

State curriculum standards.

These are based on Illinois Standards for Early Elementary grades. For standards from other US States go to http://www.statestandards.com/ (as of July, 2007, this is being reconfigured. You can go to Academic Benchmarks but they only allow you three visits before you need to pay a fee. Otherwise, you can look up your own state standards on line.) These standards are listed for telling the story, asking questions, and vocabulary work only.

A. Listen effectively in formal and informal situations. The following are for Early Elementary:

STATE GOAL 2: Read and understand literature representative of various societies, eras and ideas. Although these goals were written specifically for reading, they also apply to listening to a story.

| | |
| --- | --- |
| | 2.A.1a Identify the literary elements of theme, setting, plot and character within literary works. |
| | 2.A.1b Classify literary works as fiction or nonfiction. |
| | 2.B.1c Relate character, setting and plot to real-life situations. |

STATE GOAL 4: Listen and speak effectively in a variety of situations.

Why This Goal Is Important: Of all the language arts, listening and speaking are those most often used on a daily basis at home, school and work or in the community. Skill in speaking is universally recognized as a primary indicator of a personís knowledge, skill and credibility. In person, by phone or through video, good listening and speaking skills are essential to sending, receiving and understanding messages. To understand messages spoken by others, students must be able to listen carefully, using specific techniques to clarify what they have heard. For speaking properly and making messages understood, grammar, sentence structure, tone, expression and emphasis must be part of studentsí repertoires.

| | |
| --- | --- |
| | 4.A.1a Listen attentively by facing the speaker, making eye contact and paraphrasing what is said |
| | 4.A.1b Ask questions and respond to questions from the teacher and from group members to improve comprehension. |
| | 4.A.1c Follow oral instructions accurately. |
| | 4.A.1d Use visually oriented and auditorily based media |
| | 4.B.1b Participate in discussions around a common topic. |

VOCABULARY (depending on which version you tell)
Jungle/rain forest Yams Lion Monkey Bush Deer Hut Trickster Moss Folktale Trickster Africa Anansi Spider Cupboard Moral
READING/LANGUAGE ARTS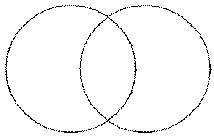 | | |
| --- | --- |
| | Compare four Anansi stories and fill in the chart. You can also use books by Eric Kimmel and Gerald McDermott. |
Story Structure Chart
_________

_________

_____________

_____________

_____________

_____________

_______________

_______________
| | |
| --- | --- |
| | After studying about Anansi and reading several of his stories, have the class write their own Anansi Story. |
| | Create a list of descriptive words for the animals that live where Anansi lives. |
| | Create a storyboard or a Classroom Book - |
This an extended activity. You must have the cooperation of the principal to use of the Xerox machine. Write on the chalkboard every scene in the story. Assign one scene to each child. They must draw a picture of the scene with a thin-tip, black marker and write a sentence or two about it at the bottom of the page. Xerox each picture times the number of children in the class. Each child will have a complete story. Give them time to color in the pages. While they are waiting for the Xerox copies they can work on the title page for their books.
| | |
| --- | --- |
| | After the students have worked with the story, try to tell the story from Little Deer's "eyes". You may want to start with "Once upon a time, there was Little Deer. She lived in the Jungle. One day she noticed that Anansi found a magic rock...." See how the story changes. |
| | This story is perfect for a readers' theatre: Narrator, Chorus, Anansi, Animals, Little Deer, and a rock and you are set to go! |
| | Create a word search or crossword puzzle with words from the story. |
Concrete answers: What kind of environment did Anansi and the animals live in? Name the animals in the story. Where did Anansi go after he left his hut? What did he find? Who did he trick first, second, third? Who tricked Anansi?

Multiple Answers: Why did Anansi use the magic of the rock? When did Anansi become greedy in the story? Was Anansi sorry for what he did to his friends when he tricked them? When did he realize that what he did hurt others? Can you think of another way that Little Deer could have taught Anansi that what he did was wrong? Is is okay to take food from others if you are hungry? What other choices could Anansi have made to get food in this story? Do you feel sorry for the other animals? Why?

If you are a storyteller, ask a teacher or media specialist to help you develop questions that go along with Accelerated Reading.
SOCIAL STUDIES
| | |
| --- | --- |
| | Identify the continent of Africa. Anansi stories are usually from West Africa. Which countries are in West Africa? Find some interesting facts about these countries - games, traditions, dress, music, etc. Many of the Anansi stories are from the Ashanti People. Use a globe to locate Africa and Ghana. Look up information on the Ashanti people. How are these people like us; how are they different? |
| | Take one of the West Africa countries and compare it in size to the USA. What are the foods, animals, natural resources that are the same and different. |
| | The story had a magic talking rock. What other superstitions, customs, sayings, proverbs can you find from West African countries. |
| | What is a folktale? Identify other folktales from West Africa. How do they teach morals and spirituality? |
| | What type of homes are in this story? |
| | Make a map of the route that Anansi took in the story. Add mountains, rivers, and forests. |
| | Try to retell this story, as if it happened in a totally different environment (South Pole, Desert, Forest, Mountains). Discover how the animals, food, houses, and terrain changes. |
MOVEMENT EXERCISES
| | |
| --- | --- |
| | Walk like the animals. Choose an animal and pretend to walk (make animal sound). Do this, in place, to the count of four. Choose another animal and do the same. Then, repeat the first animal. Add more and more animals. You may want to add some African drum music and repeat the exercise. |
| | Pantomime with sound effects- Anansi waking up - hungry...moans. Anansi going to the cabinet - creak open. Finding the rock, falling over and getting up. Walking back to rock with another animal...running ahead. Animals falling down, getting up, going back and finding food missing...sigh. Anansi taking the food to his hut - running...panting. |
| | Make up a circle dance for the animals using some African music. |
ART
| | |
| --- | --- |
| | Make a paper mache rock with green felt or fleece. |
| | Make stick puppets of each animal for the class to use. |
| | Draw scenes from the story. Mount them on colored construction paper and join them together for a quilt. The middle square could be Anansi on his web or of the moss-covered rock. |
| | Make masks or face paint (using non-toxic poster paints) of the animals, the rock, the food. |
| | Make dioramas of the various scenes - Anansi's hut, the rock in the jungle, monkey's tree house, etc. |
| | Mix media a collage of part of the story. |
| | Make a Story Vine of the story. Use dye cuts and give each child a portion of the story to decorate the vine. Place the vine around the room. |
| | Use animal paper plates found at the supermarket to make paddle puppets. Add yarn, google eyes, etc. |
Make sweet potato prints Potato Prints (you can use sweet potatoes or yams)

You'll need
Potatoes
Poster paint or tempera
Paper, cardboard, or wood
sharp knife
pencil
1. Cut potatoes in half or thirds.
2. Draw desired design onto potato with the pencil.
3. Young children can carve their whole design with
the pencil but if more detail is preferred,
an adult needs to cut around the pencil outline.
4. Place paint in tray or paper plate in a thin layer.
5. Press potato design into paint and firmly press
onto paper for impression.
MATH
| | |
| --- | --- |
| | This story is perfect for some easy word problems - adding, subtracting, multiplying, and dividing: One bunch of bananas has 32 pieces of fruit. The second has 28 and the third 41. How many bananas did Anansi have? Lion had 16 baskets of yams on his porch. When he returned there were only 7. How many baskets did Anansi take? If one of those baskets of yams weighs 17 pounds, how many pounds did Anansi take with him? When four animals found their food at Anansi's hut, they decided to divide the food amongst them. There were 64 bananas, 72 yams, 36 cherries and 24 melons. How many fruits did each animal take. |
| | Make a map of Anansi's journey around the jungle. Make a key for each mile on the map. Find out how many miles Anansi traveled. |
SCIENCE
There are differences between yams and sweet potatoes. http://www.loc.gov/rr/scitech/mysteries/sweetpotato.html

However, In America, the two words are used to mean the same.

Try to find real yams and compare them to sweet potatoes. (size, color, texture, taste, weight, smell, etc) Discuss what a root vegetable is. Find other root vegetables. What other parts of plants do we eat.
information on yams http://en.wikipedia.org/wiki/Yam_(vegetable)

info on sweet potatoes http://www.vitacost.com/science/hn/Food_Guide/Sweet_Potatoes.htm
Grow a Sweet Potato Plant

(I don't know if this will work for yams, but if they are available have a yam plant and a sweet potato plant and compare the growth).

Use toothpicks to suspend the sweet potato over a clear glass of water with the tip down, having enough water in the glass to cover the bottom of the sweet potato. Keep it in a warm, sunny spot. Soon vines with morning-glory-shaped leaves will appear and climb anywhere you train them. Keep the water level constant (covering just the bottom of the tuber). Change the water occasionally and DO NOT plant in soil. When the individual slips put out four to five leaves, you can snap the new plants off the mother potato.

After the plant sprouts leaves add some food coloring to the water. As the leaves change color discuss how the micro roots transport water and nutrients to the leaves.
JOKES
<![if !vml]><![endif]>

Q: What did the Spider Man say when he broke his new web ?
A: Darn it !

Q: Why did Spider Man say when he bought a car ?
A: Now, I can go out for a spin.

Q: What does a Spider Man do when he gets angry ?
A: He goes up the wall !

Q: Why is Spider Man such a good swimmers ?
A: He has webbed feet !

Q: What did Spider San order at McDonalds?
A: A Big Mac with super-sized flies

Q: What is the difference between Anansi and the new Spider man?
A: Anansi has a web and Spider Man has a website

Q: Why does Spider Man stay up late at night?
A: He likes to surf the web

Q: What do you get if you cross Spider Man with a computer? A: A Web Pagel!

Q: Where does Spider Man go when heís sick? A: The Spin Doctor.

Can you think of any good Spider Man jokes? Send them to me and Iíll put them on my web page at www.marilynkinsella.org or write to me at Marilyn Kinsella
REFERENCES

There are two main books where one can find this story:
Other Versions:
More Activities On-line:
More Info on Anansi and his Stories:
Jamaica Anansi Stories Index Many stories but not fully developed into tellable tales.
Spider Stories including Anansi - links and synopsis
More info on Anansi
Anansi Stories Very informative site about Anansi
Anansi Does The Impossible!: An Ashanti Tale (Aladdin Picture Books) by Verna Aardema
Anansi the Spider: A Tale from the Ashanti (An Owlet Book) by Gerald McDermott
Ananse's Feast: An Ashanti Tale by Tololwa M. Mollel
Ananse and the Lizard: A West African Tale by Pat Cummings

Anansi and the Talking

Melon by Eric Kimmel

Anansi and the Magic Stick

by Eric Kimmel
Please let me know if you have any additions, corrections or comments - Marilyn Kinsella
<![if !vml]>
<![endif]>