Carols of Christmas

The Academy of Notre Dame's Chorus and Band groups were always wonderful. They sang for special events throughout the year and for the musical in the spring. In 1967, Sister Loretto Marie led the way to have their voices recorded on an LP album.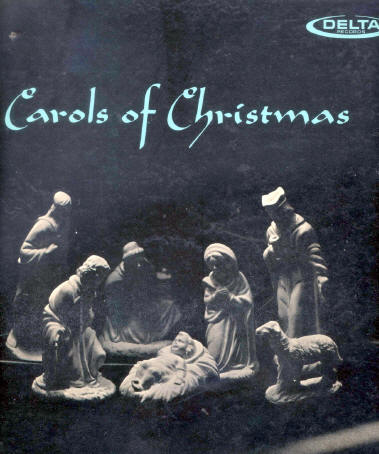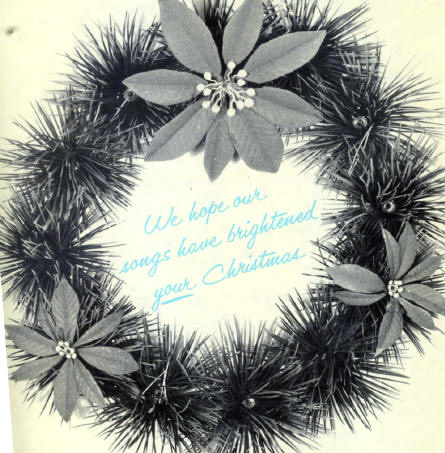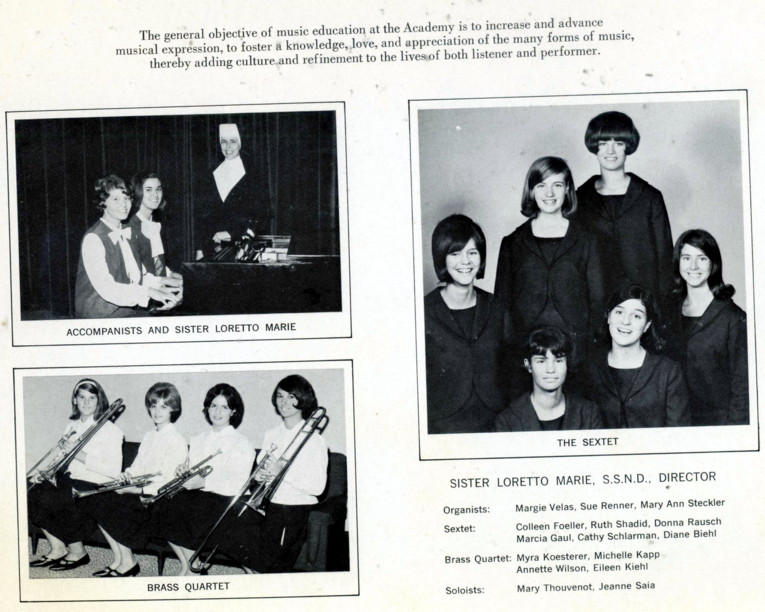 Produced and Published by Delta Records Custom Recording Specialists - Chicago, IL
---

Accompanists and Sr. Loretto Marie The Sextet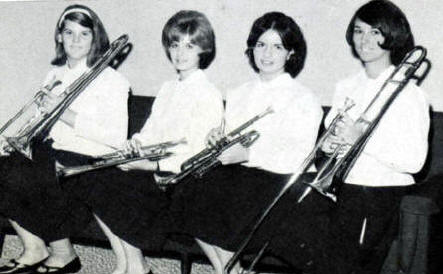 nb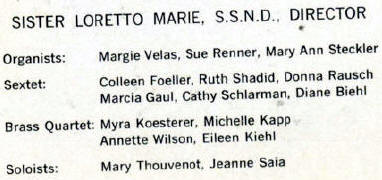 Brass Quartet
---
Roger Schlueter,. The Answer Man at the BND had a question about this album - Nov. 20, 2012
Q. Back in the late '60s, the old Academy of Notre Dame in Belleville put out a Christmas album. Is there any way to obtain a CD version? I'd buy a lot. -- M.W., of Belleville

A. For you, I'm happy to play Santa. Since you've apparently been a good girl this year, I've managed to scrounge up a couple of copies for you, and I'll be sending you particulars on how to obtain them.

Unfortunately, for anyone else, I must turn into the Grinch. In 2004, several Notre Dame alums got together to re-issue the school's 1967 "Carols of Christmas" album on CD. The project was designed to raise money for the School Sisters of Notre Dame welfare and retirement.

Those alums apparently didn't count on the classic recording's continuing popularity when they placed their order. People like you keep asking for copies, but the supply is all but exhausted.

"It was one of those things where you needed to do like 2,000 or nothing, and they just thought, 'Oh, we'd have these things sitting around forever,'" said Diane (Raab) Wiggins, a proud 1968 grad. "We just sold out of them, but every year I get a few more people who ask me for it. I mean, I'm down to not much of anything beyond my own store of them."

If there's ever a new pressing, I'll try to let you know.